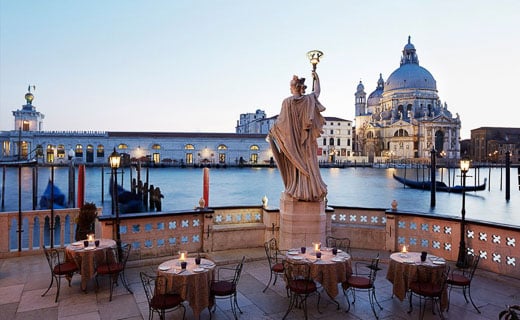 When traveling to Italy, here are some secrets and tips that can enhance your travel and tourism experience:
Explore beyond the popular cities: While cities like Rome, Florence, and Venice are iconic and must-visit destinations, don't overlook the lesser-known towns and regions. Explore the charming countryside of Tuscany, the Amalfi Coast's picturesque villages, the historic towns of Umbria, or the beautiful lakes of Northern Italy. These off-the-beaten-path locations offer unique cultural experiences and breathtaking scenery.
Take advantage of regional cuisine: Italian cuisine varies greatly from region to region. Embrace the local specialties and traditional dishes wherever you go. Each region has its own culinary traditions and flavors, so be sure to sample regional dishes, wines, and desserts. Don't forget to indulge in gelato, pizza, and pasta, which are iconic Italian treats.
Visit attractions during off-peak hours: Italy's popular attractions can get crowded, especially during peak travel seasons. To avoid long queues and large crowds, plan to visit popular sites early in the morning or later in the afternoon. You'll have a more enjoyable experience and better photo opportunities.
Learn a few basic Italian phrases: While many Italians speak English, learning a few basic Italian phrases can help you connect with locals and show your appreciation for their culture. Simple greetings, "thank you" (grazie), "please" (per favore), and "excuse me" (scusa) can go a long way in making your interactions more pleasant.
Use public transportation: Italy has an extensive and efficient public transportation system, including trains and buses. Utilize these modes of transport to get around, especially when traveling between cities. Trains, in particular, are a convenient way to explore the country, offering scenic routes and frequent connections.
Take advantage of "free" attractions: Many Italian cities have "free" days for popular attractions such as museums and historical sites. Research these days in advance to visit landmarks like the Colosseum in Rome or the Uffizi Gallery in Florence without paying an entrance fee. Note that these days can be crowded, so arrive early to secure your spot.
Respect local customs and etiquette: Italians value courtesy and respect. Familiarize yourself with Italian customs, such as greeting people with a handshake or a kiss on both cheeks (in more informal settings). Dress appropriately, particularly when visiting religious sites, and avoid loud or disruptive behavior in public places.
Get lost in the backstreets: Some of the best experiences in Italy can be found by getting off the main tourist routes and exploring the backstreets and hidden corners. Wander through narrow alleys, stumble upon local markets, and discover charming cafes and shops that are often overlooked by guidebooks.
Stay hydrated and carry a refillable water bottle: Italy can get hot, particularly during the summer months. Stay hydrated by carrying a refillable water bottle with you. Many cities have public drinking fountains where you can refill your bottle for free. Staying hydrated will ensure you have the energy to explore and enjoy your trip.
Relax and enjoy "la dolce vita": Italy is famous for its relaxed and leisurely way of life. Take the time to sit at a café, people-watch, and savor the moment. Embrace the Italian concept of "dolce far niente" (the sweetness of doing nothing) and immerse yourself in the country's rich culture, art, history, and culinary delights.
Remember to check the latest travel guidelines, safety precautions, and any specific requirements or restrictions before your trip. Enjoy your time in Italy and create unforgettable memories!
there are specific customs and etiquette rules to be aware of when visiting Italy. Here are some key ones:
Greetings: Italians typically greet each other with a handshake or a kiss on both cheeks, especially in more informal settings. When meeting someone for the first time, a handshake is the most common form of greeting. However, it's a good idea to follow the lead of the locals in terms of physical contact.
Dressing: Italians generally take pride in their appearance and dressing well is appreciated. While casual attire is acceptable in many situations, it's advisable to dress slightly more formally when visiting churches, upscale restaurants, or attending cultural events. Revealing clothing or beachwear is not appropriate in public places outside of the beach or pool areas.
Table Manners: Table manners are important in Italy. When dining, wait for everyone to be seated before starting to eat. Keep your hands visible on the table, but avoid resting your elbows on it. It's considered impolite to start eating before the host or without saying "buon appetito" (enjoy your meal). Also, avoid using your hands to eat pasta or pizza—use a fork and knife instead.
Tipping: In Italy, a service charge is often included in the bill, especially in restaurants. However, it's common to leave a small additional tip, rounding up the bill or leaving 5-10% of the total. Leave the tip in cash directly on the table, rather than adding it to the credit card payment.
Respect Religious Sites: Italy is home to numerous churches and religious sites. When visiting these places, dress modestly, covering your shoulders and knees. Avoid loud conversations, turn off your mobile phone, and be respectful of those who are praying or attending services.
Queuing: Italians may have a different approach to queuing compared to other countries. Be prepared for less structured lines and a bit of jostling. However, it's still important to respect the order and wait your turn.
Speaking Volume: Italians tend to speak with passion and expressiveness, which can sometimes come across as louder than you might be accustomed to. However, it's generally considered impolite to speak too loudly in public places, especially indoors or in quiet environments.
Greetings and Farewells: When entering shops, restaurants, or other establishments, it's customary to greet the staff with a "buongiorno" (good morning/afternoon) or "buonasera" (good evening). Similarly, when leaving, it's polite to say "arrivederci" (goodbye) or "buona giornata" (have a good day).
Respect for Art and Historical Sites: Italy is renowned for its art and historical heritage. When visiting museums, galleries, or historical sites, follow any rules or guidelines provided by the staff. Avoid touching artifacts or leaning on delicate surfaces, and be mindful of using flash photography where it is prohibited.
By being aware of and respecting these customs and etiquette rules, you'll demonstrate your appreciation for Italian culture and enhance your interactions with locals during your visit to Italy.
When visiting museums in Italy, it's important to follow certain rules and guidelines to ensure the preservation of the artwork and provide a respectful experience for everyone. Here are some specific rules to keep in mind:
Observe photography rules: Many museums in Italy allow photography, but it's crucial to pay attention to specific guidelines. Flash photography is often prohibited as it can damage sensitive artwork. Additionally, some museums may have designated "no photography" areas or restrict photography altogether. Always look for signs and follow the instructions provided by museum staff.
Respect the artwork: Do not touch the artwork unless explicitly allowed. Oils, dirt, and even the natural oils from your hands can cause damage to delicate surfaces. Maintain a safe distance from the artwork and avoid leaning on walls or display cases. Be mindful of your belongings, especially bags or backpacks, to prevent accidental contact with artwork.
Follow designated routes: Museums may have designated paths or specific routes to guide visitors through the exhibitions. These routes are designed to ensure the flow of visitors and protect the artwork. Respect these pathways and avoid going against the designated flow or entering restricted areas.
Silence your devices: Ensure that your mobile phones, tablets, or any other electronic devices are on silent mode or turned off. Avoid talking on your phone while inside the museum, as it can disrupt the experience for others. If you need to make a call, step outside or to a designated area.
Follow museum regulations: Each museum may have its own specific rules and regulations. Pay attention to any signs, notices, or instructions provided by the museum staff. These guidelines may include restrictions on large bags, food, drinks, or other items that could potentially damage the artwork or disrupt other visitors.
Group visits and guided tours: If you are part of a guided tour or visiting as a group, follow the instructions and guidelines provided by the tour guide or museum staff. Respect the schedule, stay with the group, and be attentive to any specific instructions given.
Be mindful of noise level: Maintain a low volume when speaking inside the museum. Talking too loudly or making unnecessary noise can disturb other visitors who are trying to appreciate the artwork. It's important to create a calm and respectful atmosphere for everyone.
Check for cloakroom or bag storage: Some museums may require you to store your bags, backpacks, or large belongings in a cloakroom or designated area. This is done to prevent accidental damage to the artwork and ensure a more comfortable experience for visitors. Follow the instructions regarding bag storage if provided.
By following these rules and guidelines, you'll contribute to the preservation of the artwork and create a respectful environment for other museum visitors.
In general, most museums in Italy have rules and restrictions regarding food and drinks inside their premises. While the specific rules may vary from museum to museum, here are some common guidelines to keep in mind:
No food consumption: Many museums prohibit the consumption of food inside exhibition areas. This is done to protect the artwork from accidental spills, stains, and potential damage. It's advisable to finish your meal or snack before entering the museum or to wait until you have exited the exhibition spaces.
No drinks: Similar to food, most museums also prohibit the consumption of drinks inside the exhibition areas. This includes water bottles, coffee, soda, or any other liquid. However, some museums may have designated areas or cafeterias where you can enjoy refreshments. Look for these designated spaces if you need to quench your thirst or take a break.
Designated eating areas: Larger museums often have designated areas or cafeterias where you can enjoy your meals or snacks. If you need to eat or drink, check for these designated spaces and follow any rules or regulations provided by the museum. These areas are designed to provide a comfortable environment for dining without affecting the artwork.
Use designated waste bins: If you are allowed to consume food or drinks in designated areas, be sure to dispose of any waste properly. Look for waste bins or recycling containers provided by the museum and dispose of your trash responsibly. Leaving food or drink containers in exhibition areas or common spaces is generally discouraged.
Remember that the primary focus of museums is to preserve and protect the artwork for future generations. By respecting the rules regarding food and drinks, you contribute to the preservation of the collections and help maintain a clean and pleasant environment for all visitors.